02 Mar

G Day TO Reunion!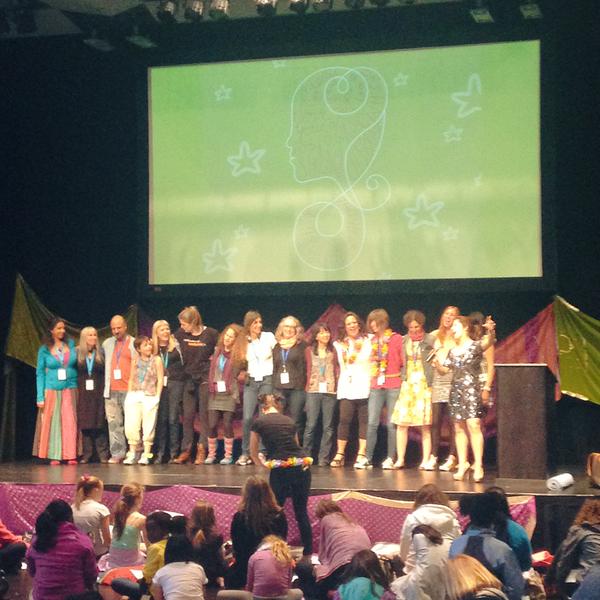 Suzanne and I are just back from an epic trip to Toronto and New York. One of the major highlights was reconnecting with members of the G Day Toronto team while we were there. For a refresher, here are my memories of April 30, 2015!
G Day Toronto Community Leader Emily Antflick graciously organized a speaking event for us on our second night, which was attended by around 50 local entrepreneurs and social change leaders, including SheEO and Radical Generosity fund founder Vicki Saunders, as well as Crimson Wave menstrual comedians Jess Beaulieu and Natalie Norman.
It was such a pleasure to see Emily – who following her success with leading G Day TO has embraced her entrepreneurial spirit and gone on to found SheCoSystem, a unique women's co-working and wellness space. We were also generously joined by Marysia Czarski, a brilliant Torontonian facilitator whom we met last year at a speaking gig in Calgary, and Women in Biz Network founder Leigh Mitchell.
Other friendly faces included Yoga Goddess and Not Psycho Period founder Zahra Haji, Red Tent Sisters Kim and Emily Sedgwick, and Mother Nature Partnership founder Irene Whittaker.
We told our story, from Lunapads' genesis to our trip to Uganda to meet the AFRIpads team, to G Day (the last time we were in Toronto!), and from there Marysia facilitated questions and drew out insights. The energy was amazing: Toronto, you are so full of passion, amazing leaders and great ideas! We loved fielding questions ranging from how to take first steps towards taking a product from an idea to reality, to how we manage to get along despite our differences.
And for those of you wondering when the next G Day Toronto will be: we can definitely say 2017!